During these uncertain times, it is important to look for new ways of keeping the wheels turning, and with technology allowing us to connect with each other and even educate our children remotely, we are seeing great acts of innovation and generosity designed to keep us moving forwards.

One member of our Zapworks' community, Stone Oak Media, was determined to help educators, parents, schools, and communities face the challenges of COVID-19 by helping them educate and entertain the young.

We are delighted to announce that two of StoneOak's Zappar powered AR STEM workbooks will be available free of charge and available to download as PDFs from today:
These resources can be downloaded as many times as you need and distributed to schools, students, teachers, parents and whomever else could benefit. To use these books, simply print out each PDF, and use the free to download Zappar app foriOS and Android to activate the content. Further instructions are included in each book, and will be available from 1 April 2020.

We would like to thank the team at StoneOak Media for their generosity and assistance during this difficult time, it is great to see companies focusing on what they can do to help and we are proud to have them as part of our Zapworks community.

We extend our thanks to the heroic efforts of medical staff across the globe, risking their lives to help contain this virus and minimize its impacts. Our thanks also goes out to the educators and parents who are working hard to provide a sense of normalcy to students everywhere. Like everything else, this too shall pass. When it does, and our children grow old and think back to this time, it is our hope that they do so with happy memories of time with family, time to relax, and even time to learn with some engaging content. We're happy to contribute in our own small way towards making this happen.

Thanks again for your support, and stay safe! - StoneOak Media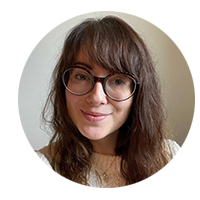 Grace Vassallo


Senior Marketing Manager, Zappar