In a world of advancing technology augmented reality is quickly becoming a valuable skill within a wide variety of industries, from graphic design and marketing to corporate learning and development. With many business sectors slowing down in response to the COVID-19 pandemic, there is an opportunity for many to take the time to upskill with AR.

This is where ZapWorks is here to help. Studio is our most powerful and versatile content creation tool. It supports 3D models, custom animations, as well as a variety of tracking types and it's surprisingly simple to learn. We also have a range of educational resources available, to use free of charge, including tutorials and webinars, as well as paid training modules.

The one thing we all have in common here at Zappar is that we have all sat down at one point or another as Studio novices so we decided to pool our knowledge together and come up with 5 helpful tips we wish we'd known before learning how to use Studio.

1) First, get familiar with the basics

Connor O'Brien, AR Specialist, found it easiest to start small and work up from there.

"It might sound pretty generic, but starting off with the basics of Designer and then the different 2D tracked experiences in Studio really helped. All before jumping into the more complex 3D models, states and controllers. It helped to build a fundamental understanding of the platform before moving forward."

By starting off with our drag and drop Designer tool and then moving on to our easy to use Studio templates, Connor encapsulates our 'crawl, walk, run' philosophy.

If this sounds like the approach for you, we recommend our set of 'Getting Started' videos.

2) Start with face filters

Tom Pascoe, one of our Senior Account Executives, recommended starting out with face filters. Perhaps one of the most well-known applications for AR, face filters are a great first step, showing a range of different functionalities with a very recognizable use case at the end.

"They're a fantastic introduction to the platform and really simple to create - especially thanks to the Sketchfab integration."

Our Sketchfab integration gives you access to lots of different 3D models, including various hats, sunglasses, and a few things in between - all perfect for using as your next face filter.

You can find our step by step tutorial for creating an AR photobooth using face filters here.
3) Get to know subsymbols

Christie Clark, our CRM Executive, wished she had used subsymbols within ZapWorks Studio sooner.

"Subsymbols are really handy and simple building blocks for creating impressive AR experiences. They're reusable elements that you can drag and drop into your AR experiences that act as easy to use base structures for your projects."

Subsymbols are reusable ZapWorks Studio components and can be used to define a functionality that will be used more than once. For more information on them, check them out here.
4) Get familiar with Zapalytics

Lara Ball, our Production Coordinator, felt that understanding Zapalytics, our bespoke analytics dashboard, was the key to creating successful AR projects using data.

"Knowing how to access the data from your experiences can bring all sorts of insights. Let's say you create an app containing multiple games. Using event data you can track which game is most popular and therefore which design you want to replicate. Better data leads to better design decisions."

Zapalytics can be accessed via your ZapWorks account, and can provide a range of insights including how many users scanned your experience, where they tapped and how long they stayed.
5) Join the ZapWorks Forum

For Tom Ffiske, PR and Communications Manager at Zappar, our ZapWorks community forum is a priority for new Studio users.

"Whenever I've found myself coming across barriers, I found the ZapWorks community to be a great place to find people who have been in a similar position and can provide answers. Everyone is so helpful and collaborative, encouraging each other to make the most of the platform. I check it regularly for updates, neat innovations, and cool ideas."

Anyone can contribute and browse the forum here.

Ready to get started? Sign up here and begin your ZapWorks Studio journey.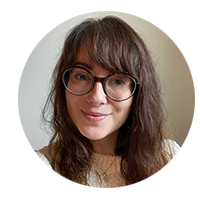 Grace Vassallo


Senior Marketing Manager, Zappar