Things were certainly business as unusual at AWE this year, and we have to say despite missing the Californian sun and being able to mingle with the AR community in person, going online certainly had some advantages. We loved being able to bring the Zappar team out in numbers not previously seen at an AWE booth and to be able to show some of our new team members exactly what the industry has to offer.

Defying global upheaval the community found a way to gather together to celebrate and discover everything new in the augmented world using everything from online booths to digital talks and raised a virtual glass to the future.

Universal AR SDK for Three.js, A-Frame, JavaScript and more
We were very excited to announce the release of our brand new suite of libraries and SDKs Universal AR.
At Zappar we already provide a fully integrated suite of tools for building AR experiences but now, as part of our continuing mission to democratize augmented reality, we're releasing our core computer vision technologies, including face, image and instant world tracking for you to use with the platform or creative tool of your choice: Three.js, JavaScript, A-Frame with others to follow (including Unity and C/C++)
We have been thrilled with the response so far, and as our Unity release fast approaches we have also been preparing for our first webinar on the subject with co-founders Connell Gauld and Simon Taylor.
2020 Auggie Awards Finalists
We were delighted to make it through the public vote and be shortlisted for Best Creator and Authoring Tool for the 3rd year in a row. Now, while we didn't manage to get our hands on an Auggie this year, it was a real honor to be amongst so many innovative entries that make up our ever-expanding industry.
A huge congratulations go out to winners Grib3D, it is really exciting to see such accessible 3D modeling software out there for design and education. We look forward to hopefully seeing them in person along with the rest of the AR community at AWE USA 2021.
We love attending events like AWE as it not only gives us a chance to talk to other companies in our industry but also to exhibit our AR toolkit and creative solutions. If you have any questions or would like to speak to one of our team we would love to hear from you.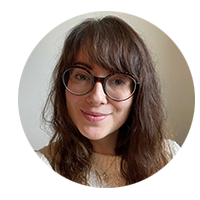 Grace Vassallo


Senior Marketing Manager, Zappar