We're super excited to announce a new partnership with echo3D to help developers build dynamic cloud-connected web-based AR apps using the Unity game engine.

Over 25,000 developers rely on the echo3D platform for the tools and infrastructure needed to store and stream 3D, AR, and VR content. Now, developers have the ability to create web-based AR experiences utilizing Zappar's world-leading WebAR technology for more immersive and customizable applications with world, face and image tracking.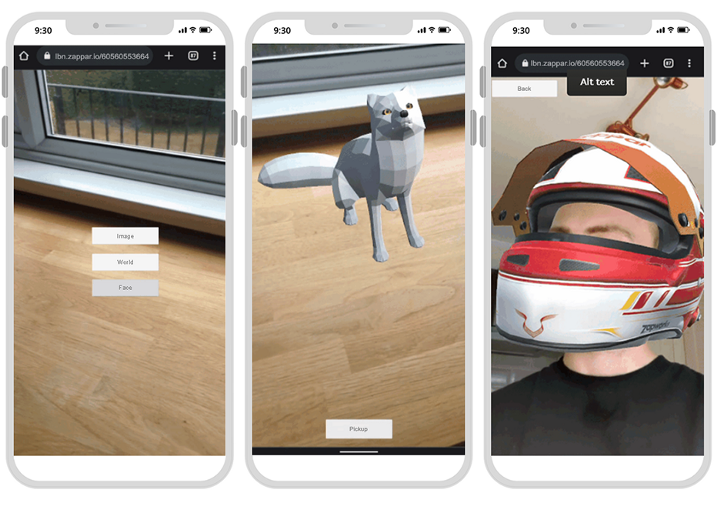 With this new integration, developers are able to build WebAR applications with Zappar on the Unity game engine and control 3D assets remotely through echo3D's cloud platform.
Alon Grinshpoon, echo3D CEO said -

"Our partnership with Zappar enables developers to build AR experiences, games, and applications that are highly dynamic and long-lasting. We are so excited for our developer community to leverage Zappar's powerful WebAR tools and SDKs."

With Zappar WebAR technology integrated with echo3D, 3D content can be directly streamed into the mobile camera through the browser with no app installation needed, updates can be published in real-time, and, analytics can automatically be obtained from the cloud.

"echo3D's content management system and our WebAR technology are a great match. The content of WebAR and Metaverse applications should be light, accessible, and updated frequently. We are thrilled that together we can provide AR creators with the capabilities needed to quickly build high-quality AR web apps."
Connell Gauld, CTO at Zappar

echo3D is a Unity Verified Solution status and has been verified by Unity to ensure its SDK is optimized for the latest version of the Unity editor, providing a seamless experience for Unity developers.
Use this guide to start creating fun, engaging, and scalable AR experiences for any device.

George Martin


Product Manager, ZapWorks