What is an Accessible QR (AQR)?
Simply it is the single 2D barcode for your product packaging built for everyone, everywhere whatever their visual acuity.
This is about delivering a single code scheme for the sighted, blind and partially sighted community for all packaging and making access to product information on packaging a basic human right for everyone, everywhere.
By simply applying what is essentially some additional dots and dashes around the outside of a QR code, which are already being placed on billions of packs by most progressive large companies like Unilever, we can give the standard QR important enhanced superpowers.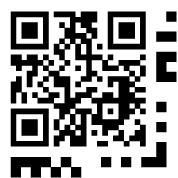 These dots and dashes (or D3 code as we call it) allow us to detect the AQR in the camera view from much further distances than standard QR codes using our Zapvision SDK. Typically a QR code is printed at 15mm on product packaging (in order to be scanned easily by both iOS and Android devices). This QR can be scanned at roughly 15 cm away with standard scanning from your device. But with our free Zapvision SDK, in existing apps servicing the blind and partially sighted community, we can increase that initial detection distance by 7 times to around 1 meter and 15 centimeters to announce the category of the product. Using an audio queue we can then guide the user to around 65cm away, so still over 4 times the typical scanning distance of QR, at which point we can announce the exact product information and allow the user to access all the relevant information for the product using the devices accessibility features for voiceover, larger fonts, contrast etc. in a structured way.

Zappar CEO & Co-Founder and AQR champion, Caspar Thykier breaks this down further:

How can you use AQR?
The opportunities AQR provides are vast, but here are some examples of the information AQR codes can unlock on pack.
Product Names
Audibly announcing the name of the product, allowing users to identify the exact SKU as they browse the shelves.
Ingredients
Providing a list of ingredients in the product, enabling users to be aware of any potential allergens or ingredients they want to avoid.
Nutritional Information
Providing the nutritional content, including calories, fats, proteins, carbohydrates, vitamins, and minerals, to help users make informed decisions.
Usage Instructions
Providing instructions for both how to open and access the product and also how to use the product, for example how many washing tablets needed for different washes or how to build an Ikea table.
Storage Information
Providing information on how to store the product, such as temperature requirements or specific handling instructions, helping users optimize the quality of the product.
Safety Warnings
Alerting users to any safety warnings or precautions associated with the product, preventing accidents or misuse.
Brand and Manufacturer Information
Sharing details about the brand, where product ingredients are sourced, the manufacturer,, helping users understand brand story and the product they are buying.
Contact Information
Providing company contact details, like phone numbers, links and support hotlines enabling reach out for further inquiries or feedback.
Environmental Impact
Providing information about the product's environmental impact, such as recycling instructions or sustainability certifications.
Competitions and Promotions
Communicating any promotional offers and competitions available for users to enter and benefit from.

How does AQR work?
Accessible QR codes (AQR) can be scanned using any accessibility app featuring the Zapvision SDK (or the free-to-download Zapvision app) via the camera function.
Step one:
With the app's camera function running, point the camera in the direction of the product. At around 1.15 meters away, a 15mm D3 QR code will be detected - that's over 5x the scanning distance of regular QR codes from a mobile device.
Step two:
The app will announce the category of the product and its physical distance from the user through text-to-speech.
Step three:
As you move closer, at around 60cm Zapvision can announce the relevant product information provided by the brand or manufacturer e.g. to call out product format and variant, the product benefit, specific allergens, ingredients or other information within the on-pack data that could be important. That's still three times the distance of normal QR code scanning performance.
Step four:
When scanned with a phone's camera, Google lens or QR scanner of your choice, the QR code directs the user to the standard URL chosen for that pack by the brand, such as a promotional microsite.
If you'd like to find out more about AQR and Zapvision please contact us at contact@zappar.com.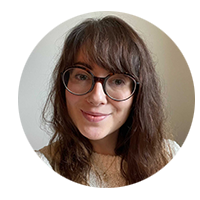 Grace Vassallo


Senior Marketing Manager, Zappar