Today, I'm thrilled to share that we've partnered with Envision to integrate our Zapvision technology into their award-winning app, enabling Accessible QR codes (AQR) on product packaging for the over 250,000 Envision App users who are blind or have low vision.
Envision App users can now instantly scan Accessible QR codes directly from within the main menu of the app, hearing an audio narration of all the information available on the packaging in a structured and accurate way. It's all about giving users more ways to access product information on their terms.
Expanding the reach of Accessible QR codes (AQR) with Envision
At the core of Zapvision's mission was a firm commitment to integrating our technology into the existing accessibility apps that matter most to the blind and partially sighted community. We quickly learnt through our consumer research conducted by the RNIB that this was crucial to ensure that individuals who are blind or have low vision could benefit from Accessible QRs while utilising the apps they are most comfortable with and use already in their daily lives.
Because of this, Envision felt like a natural fit for fulfilling this mission and bringing Accessible QR codes (AQR) to their over 250,000 global customers. The award-winning Envision app is another great home for AQR, and will give Envision users more options on how to access product information on their terms.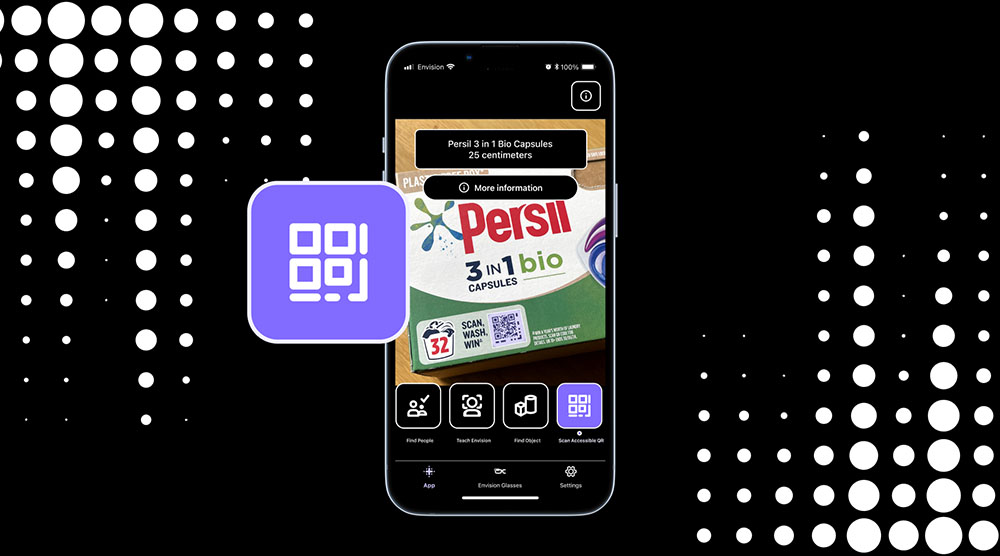 A step towards more equitable packaging with Accessible QR
We're hopeful that the partnership is a significant stride in our ongoing journey to make access to product information a basic human right. Zapvision technology which as well as being integrated into the class-leading Envision app, is available in Microsoft's SeeingAI app and the free-to-download Zapvision app on iOS and importantly is also available as a royalty-free SDK for developers to integrate into their own app.
With thought-leading brands like Unilever and Bayer already leading the charge in the AQR revolution, I couldn't be more excited about this collaboration and the possibilities it opens up to not only the Envision community but also more consumer packaged goods companies to adopt and champion Accessible QRs on their product packaging.
There's still a way to go to make AQR the defacto way to access accurate and structured information on product packaging for people who are blind or have low vision, but with partnerships like this, we're making good and important progress.
From small acorns…
How to get started
To start scanning Accessible QR codes within the Envision app, simply download on the App Store or Google Play Store, Once downloaded, open the app, tap the 'More features menu' button from the home screen and navigate to the 'Scan Accessible QR' function.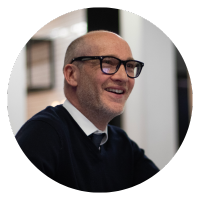 Caspar Thykier


Co-Founder & CEO, Zappar