With 3D already cemented as the mainstay experience of the AR world, finding great looking 3D models that perform well on mobile devices (that don't cost you an arm or a leg) is key to creating professional-quality AR experiences that scale.
I sat down with CGTrader CEO, Dalia Lasaite to discuss current trends in the 3D model market and how AR/VR is impacting it, as well as her thoughts on how 3D artists should be thinking about designing for AR.
---
Background
DM: Hey Dalia, for those in the Zapworks community that haven't heard of CGTrader and yourself, why don't you start by giving our users a bit of background on yourself and CGTrader?
DL: Hello, my name is Dalia Lasaite and I am the CEO and co-founder of CGTrader. Since 2013 we have grown 30x and become one of the largest 3D asset marketplaces in the world with over 1.5 million users and almost 700,000 3D models available for sale or free download. CGTrader offers 3D assets to customers from over 180 countries working in a wide range of industries, including AR/VR, game development, architecture, 3D printing and manufacturing, to computer vision, medicine and others.

DM: You also run regular contests for 3D artists. Tell me a little bit about that?
DL: Last year we held design and art competitions with prize pools collectively worth around $100,000. Some of them were meant to promote digital art in general, while other modelling challenges were related to trends in the market: low-poly, PBR, space and others.
In addition to the prizes, these challenges help designers gain recognition and enhance their skills. Overall, our challenges received close to 10,000 submissions last year. We are currently running the CGTrader Digital Art Competition for both 2D and 3D digital artists.
"...the demand for low-poly 3D models has grown by 300% since 2016...even though they are not exclusively used in AR, we believe that VR and AR have significantly influenced this shift."

DM: When was the first time you experienced AR? Do you have a favourite AR experience?
DL: My first experience with AR-like apps was Ingress by Niantic several years ago. I was seriously obsessed with this app for several months, and even planned my weekends around visiting more Ingress points. I am a big fan of Niantic, I believe they are visionaries and understand what works in this market very well – including, of course, their Pokemon Go success.
At the moment, I am playing with several apps, such as AR Dragon. However, I also think that Snapchat is one of the most interesting AR companies right now - they get how users want to interact with AR, so I am looking forward to their next steps in AR.
Trends in the 3D model market
DM: All great choices! From an industry perspective, how has the reaction been to the growth and development of AR?
DL: Among the current alternatives, AR has the best potential to become completely integrated into our daily lives, like Pokemon Go showed us several years ago. 3D designers are very excited about this new medium because it opens up new ways to be creative.
As for the marketplace, the demand for low-poly 3D models has grown by 300% since 2016, and even though they are not exclusively used in AR, we believe that VR and AR have significantly influenced this shift. In general, low-poly models are sold almost five times more than CG models.
DM: With the growth of AR & VR, have you had to diversify your business model?
DL: Before AR/VR emerged on the market, we had thought that low-poly 3D models might become obsolete, as the processing power of computers is able to support very complex models in real-time. However, AR and VR brought a new set of constraints, which made the low-poly market very relevant again, aiding in its rapid growth. We have been raising the awareness of the low-poly market with designers through various 3D modelling challenges, including several PBR modelling challenges.
We've also launched a separate section for low-poly models on CGTrader to make it easier for VR and AR developers to find these models. 3D models for VR and AR are a massive opportunity for 3D designers, and we are working hard to educate designers about them.
DM: Thinking about 3D artists specifically, what do you think the growing potential of AR means for them?
DL: The growth of AR will bring a lot more opportunities to 3D designers in the future. Even though AR content creation infrastructure (ARKit, AR Core, etc.) is becoming more popular, most AR developers are not skilled 3D designers. Therefore, the demand for 3D assets is likely to grow significantly in the near future.
AR also has the potential to make some elements of 3D modelling feel more natural – for example, a more direct sculpting process. We also expect AR, much like VR, to become more popular among concept artists – any new medium is bound to create new forms of art and creativity.
"...low-poly models are sold almost five times more than CG models."

DM: How do you think 3D marketplaces like CGTrader have helped them speed up their AR content creation workflow?
Even though 3D design software is advancing, it still takes an enormous amount of time to create 3D assets. Any AR content creator can benefit from buying 3D models instead of creating them from scratch. Some of the studios that use our assets can save up to 90% of their budgets by buying stock 3D models. Developers can also experiment more freely and create prototypes faster.
DM: How important is it for 3D designers to stay ahead of the curve and think about designing for the AR/VR/MR space?
DL: The most important advice for any 3D designer is to try and understand their customers, who might not be experienced in handling 3D assets and focus on creating assets that are easy to use and modify. Designers should also take into account the technological constraints of these mediums: VR and AR usually require optimized assets that have a lower number of polygons.
We always advise artists to focus on the niche that interests them the most, as the demand for quality models is growing across the board. However, it is clear that creating VR and AR assets is a good investment of time and effort for every 3D designer.
An example of a 3D solar system in Zapworks Studio
Using 3D models for augmented reality
DM: What are your thoughts on 3D models being used in AR content creation platforms like Zapworks, Lens Studio and the likes of Unity and Vuforia?
DL: Along with hardware advancements, content is an essential driver for the adoption of emerging technologies. These platforms simplify the development of applications, experiences and experiments in a new field, and can lead to the general adoption of these technologies. 3D assets are a pain point for AR developers, but you don't have to learn everything about 3D design to create a 3D experience with assets from CGTrader. Zapworks, Lens Studio, Unity and CGTrader really come together by allowing anyone to start building, experimenting and creating with as little effort as possible.
"The growth of AR will bring a lot more opportunities to 3D designers in the future."

DM: What are some of the core differences 3D artists face when designing 3D models/rigs & animations for AR compared to 2D/screens?
DL: The fundamental principles of good 3D design hold across all mediums. A good model must have a clean topology, non-overlapping UV unwrapping, detailed textures and smooth, clean animations. However, hardware with a lot of processing power is able to render much more photorealistic 3D models in 2D screens.
Therefore, designing for 2D screens focuses on photorealism, and strives to create highly complex models. In AR and VR, the models need to be highly optimized to make sure they are great not only in terms of aesthetics but also perform very well in real-time applications.
DM: When designing for AR, how important is it for AR creators to have a versatile library of 3D models to choose from?
DL: AR is a very versatile, visual medium. Zapworks users should look to have a large variety of 3D models to help them express their ideas more precisely. In any case, any visual project also has to be stylistically and aesthetically coherent, so you have to have a multitude of styles and a healthy amount of variety within each one to provide a viable visual solution to any end user. This is why, even though we have almost 700,000 3D models on the marketplace, we believe a lot more are needed.
An example of a dynamically lit 3D model in Zapworks Studio.
DM: We've recently released dynamic lightning in Zapworks Studio 5, what's the significance of a material based system like PBR for AR creators?
DL: PBR is clearly leading the way to become the standard in 3D design. Standardization is essential to any industry, and the lack of it was a major problem in CG design. PBR materials and textures are so widely used now, that in a couple of years AR creatives and developers will be in awe of the fact that there used to be a time when a model rendered in one engine would look completely different in another.
Final thoughts
DM: What advice would you give to Zapworks users wanting to buy and download low-poly 3D models for their AR projects?
DL: Simply search for what you need on CGTrader – there are almost 700,000 models on the marketplace. Use the VR/low-poly models section and set the polycount, software type and other filters to do a more precise search. If you find an asset you like, check out the whole profile of the designer – this will let you get a sense of the designer's skills and interests, and there will probably be more assets that have a similar style. You can always contact a designer directly on CGTrader and ask for a discount, help with a model or even hire some of them for a custom modelling job.
In case you don't find anything you like, you can post a custom 3D job or approach a designer you like to work on your project. Likewise, be sure to contact our team – they are always willing to help.
DM: Finally, are there any 3D designers Zapworks users should check out on CGTrader?
There are thousands of great 3D designers on CGTrader, but your community will probably be most interested in those who create low-poly models. Here are several artists everyone should check out:
Great AAA game asset design studio Dekogon
Tim Bergholtz, a well-known designer specializing in gun 3D models, known as chamferzone.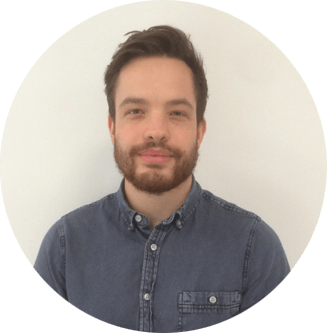 Dave Mather


Head of Marketing, Zappar