At Zappar we're on a mission to democratize digital reality - we believe that building the next generation of immersive experiences should be expressive, affordable and delightful. That's why we are so excited about Studio 6, the latest ZapWorks update that brings you our most versatile, feature-rich toolkit ever. Previous iterations focused on lowering the technical barrier to entry so that anyone could create amazing content. With Studio 6 we're building on that foundation with a host of powerful new features, each one designed to help you craft AR experiences that surprise and engage your users.
And even better, it's available to both new and existing users right now. Here's a rundown of what's new.
Let's explore the exciting new features arriving with Studio 6
Face tracking
Our fantastic new face tracking support is extensive and intuitive. 'Face Groups' allow you to attach 3D content directly to points on the user's face, while our brand new 'Face Paint' feature lets you apply images to the user's skin that deform and stretch with their movement. And with our 'Actions' functionality, your experiences can even react to user expressions, such as the opening or closing of mouths, without the need for any code. Our support team have put together a detailed guide to help you on your way, so get creating!
Face tracking brings a whole new level of creative expression to Studio 6, with content reacting dynamically to users' facial movement and expressions
Sketchfab integration
With our Sketchfab integration you can bring beautiful 3D models straight into your projects, without having to worry about model formats or exporting from other 3D tools. You can now browse and search Sketchfab's extensive library of over two million 3D models, characters, scenes, and environments directly in ZapWorks Studio, enabling you to import your chosen models quickly and reliably. And if you need a helping hand, check out our latest guide on how to get started.
This is powered by our new support for the glTF 3D model format. It's from the Khronos Group, the body behind the OpenGL and Vulkan 3D rendering technologies, and is quickly emerging as the go-to format for 3D model sharing. You can now drag glTF models straight into the media library to import them and we support both text-based (.gltf) and binary (.glb) files.
Sketchfab integration brings a phenomenal library of easily accessible visual content to Studio 6 users
Workflow improvements
There are also a ton of changes in Studio 6, specifically designed to make building amazing content easier and faster than ever before.
We've revamped 3D view movement and navigation: holding the right-mouse button allows you to move around your scene using the arrow keys (or WASD), and you can now use the mouse scroll wheel to move forwards and backwards.
You can click on objects in the 3D view to select them: because there's nothing simpler than point and click.
Studio now supports having more than one project open at once: great when you're working on larger multi-experience campaigns.
Input boxes can now evaluate simple mathematical expressions for you: just type them into number boxes and press enter, e.g. 2 * 4, sin(35).
A brand new color picker: you can now save your key colors on both a global and a per-project basis.
Studio 6 includes revamped 3D movement and navigation that matches software familiar with 3d artists and game devs.
Batteries included
To support all our new functionality, we've provided a comprehensive selection of templates, example projects and reusable components. They're a great way to get started with Studio 6 and cover everything from standard tracking setups to 360-degree panorama videos, so be sure to check them out.
For the full run-down of the changes we've made in Studio 6, take a look at our Release Notes article over on the docs site.
We're super excited about Studio 6 and would love to hear your feedback, so head over to the ZapWorks Forum to continue the conversation. We'll be continuing to roll out new features and improvements over the coming months, so there's never been a better time to get started. We're really looking forward to seeing what you build.
Start creating in Studio 6
If you already have Studio downloaded, it will auto-update the next time you open it - be sure to check out the 'About' screen for progress on the update. If you're a new user, you can download Studio 6 now to start exploring all the awesome new functionality. Don't forget, if you need guidance on how to get going with our new features, our detailed documentation on face tracking and importing from Sketchfab are just a click away.

Cheers,
Connell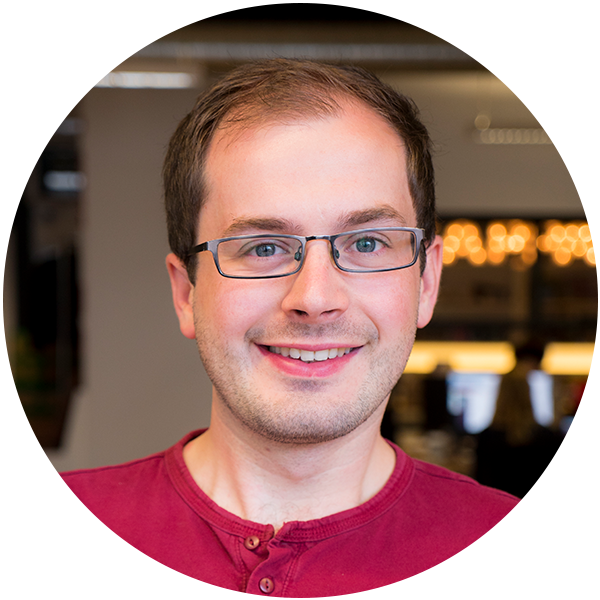 Connell Gauld


Co-founder and CTO, Zappar