Welcome to your brand new Zapbox!
Last updated: 19 September 2023
Welcome Zapboxers and XR Pioneers!
Thanks for purchasing a Zapbox, the world's most affordable way to access XR. As one of the first people on the planet to try out our new headset, we are excited to welcome you on board, show how to set up your device, access the currently available content and learn more about the amazing range of things that are coming soon.
Zapbox was always designed to make it as easy as possible for people to experience XR, without having to commit to buying a dedicated device. With Zapbox you can discover the amazing possibilities of Mixed Reality using the power of your smartphone.
We're continuously working to improve the core Zapbox experience and adding more content and capabilities. We're also excited to see what the community will create and welcome any feedback or suggestions you have to improve the experience. You can get in touch via email to zapbox@zappar.com or join our Discord server.
Happy Zapping!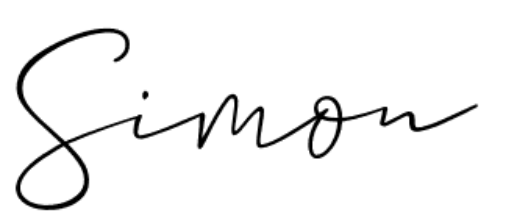 Dr. Simon Taylor - Co-founder and Chief R&D Officer, Zappar.
First Steps
Zapbox currently supports iPhone 11 and later. See below for more details on the Android roadmap.
Watch the video at the top of the page where Simon will walk you through your first steps with Zapbox:
Insert batteries into the controllers.
Assemble the headset.
Install the Zapblocks app from the App Store.
Open the app and pair the controllers.
Insert your phone into your headset by aligning with the grips and carefully pushing into place.
Put the headset on your head.
Pick up the controllers and enjoy Zapblocks!
We recommend watching the video in full as there are lots of hints and tips along the way to ensure you have the best possible experience.
More Content
We have an exciting content release plan for Zapbox full of games, experiments, utilities and more. Right now we have a few work-in-progress apps available for you to try through Apple's Test Flight service.
Make sure and view this page on the phone you are using with Zapbox so you can easily tap on the links.
You will need to install Apple's Test Flight app first before installing these test app builds. Just click here and then tap the "Install" button to install the Test Flight app from the App Store.
To join the public betas for any of the apps shown below, click on the link next to the app name from your phone. That will open the Test Flight app where you can tap "Accept" to join the beta for the app and then tap "Install" to install it.
Zapbox House Party Pool
https://testflight.apple.com/join/6tNAnrol
Play multiplayer pool against co-located or remote opponents.
Tutorial in-app, but please watch this walkthrough for useful tips, especially around the mechanics for actually taking shots.
Zapbox Chess
https://testflight.apple.com/join/oFbppfW0
Play against AI (Beginner, Medium and Expert levels)
Voice chat with 'Casparov' (our ChatGPT powered bot) - Microphone access is required, and you will be prompted the first time hold the left trigger button
Select from 3 different boards and 3 different hand types
Multiplayer mode
Zapbox Sketchfab Viewer
https://testflight.apple.com/join/cfoiA7Rr
View Sketchfab models in Mixed Reality with the power of Zapbox -
You can view your own personal models uploaded to Sketchfab -
A Sketchfab account is required to use the app
Future versions to allow other sources
Open Brush
COMING SOON
Google Cardboard content
There are lots of apps available on iOS for "Google Cardboard" viewers, and your Zapbox headset can be used to view all of this content. You can find the Google Cardboard viewer profile QR code on the back of the Product User Guide and Safety Information booklet.
Google Cardboard apps don't make use of the Zapbox controllers. Just tap the bottom of the screen to trigger a tap action in Cardboard apps. There's no single control scheme in Cardboard apps but often you hover over controls by looking towards them and tap the screen to activate.
Developer SDK now available for iOS
Are you a developer looking to experiment with Zapbox content? Then download our Unity XR Provider SDK Plug-in, now available for iOS.
You can add the SDK package to your Unity project by using the github url: https://github.com/zappar-xr/zapbox-xr-sdk
See the README in that repo for notes on the current state of the repository.
There is also a demo Unity project using the SDK available here. You should be able to build and run that for the iPhone to see Zapbox in action.
Support for other dev platforms, including WebXR, is currently in progress.
Android support - coming soon
Right now we are focusing on enhancing the Zapbox experience on iPhone. We remain committed to supporting Android devices, but in the current phase we are only advising people to buy a Zapbox if they have an iPhone 11 (or above) available.
Once we have an Android build up and running and able to test on various devices we will be able to confidently answer questions about device support.
Join us on Discord
Join us on the Zapbox Discord Server for real-time chat and support from the Zapbox community and the core Zapbox team! We'd love to hear your feedback and more details on what you're looking to do with your Zapbox or any suggestions you have on how to improve the platform and content.