It's that time again where we pick our Zapworks competition winner. So far we've challenged you to create a spooky 3D Halloween experience, an augmented portal and a 360 gyro experience. This time around we took things into space, tasking you with the creation of your very own interstellar space experience, and as always, you didn't disappoint.
Thanks again to the Zapworks community for their time and effort and all the amazing competition entries we saw. If you haven't entered for a Zapworks competition yet, don't worry, you can still share anything that you build in the show and tell section of our forum.
---
1st Prize - The Space Squid Menace by Eero Salminen
Prize: $750 + a Zapbox kit
Tools: Zapworks Studio + Blender
Name: Eero Salminen
Forum handle: Slothling
Target: https://forum.zap.works/t/the-menace-of-space-squids/2114
Eero's winning entry cleverly used the target image as the light source in his space adventure game. With the target image placed in the palm of your hand, your aim was to explore the depths of space in which players were challenged to save cute aliens from the tyranny of evil space squids.
Eero commented on the Zapworks forum -
"I got this weird idea of using a handheld target image together with a gyro-oriented environment on Friday last week. It turned out to be kind of interesting and then I decided to spin it into this small game. My girlfriend got excited about the idea so I quickly taught her how to model stuff in Blender and she managed to produce a ton of cool space stuff."
If you'd like to find out more about Eero and his work, you can reach out to him on the Zapworks Forum or check out some of his handy work for FlyAR.
Why the judges picked Eero...
Zappar Creative Director, Lucas Perez on Eero's entry -

"The reason I chose Eero's entry was his inventive use of the target image. Using it as the light source within the gyro experience itself is a completely fresh way of approaching how the user interacts with the experience and something we haven't seen in Zapworks competitions. His experience completely grabbed my imagination and created that all-important "wow factor" that AR is so good at delivering."
Zappar Lead Creative, Tom Youel on Eero's entry -

"The use of gyro in combination with the target was a really innovative use of Zapworks Studio and the new dynamic lighting features in Studio 5. It's not something we've explored too much at Zappar HQ - no doubt we'll see this being used a lot more now!"
Honorable mentions
Here are the entries that impressed the judges but didn't quite make the number one spot this time.
International Space Station by Steve Morrison
Tools: Zapworks Studio
Name: Steve Morrison
Forum handle: stevesanerd
Target: https://forum.zap.works/t/international-space-station/2093
Steve brought to life the International Space Station in incredible detail, incorporating a 360 tour, photo feature as well as a live feed from the ISS itself.
As you explore the Space Station, Steve added dynamic information to each of the sections, giving the user a wealth of knowledge about the ISS in a unique and engaging way. Users could also take a photo feature inside a space suit and save or share to social media.
What the judges thought...
"Steve's entry was the most polished experience we saw in the competition (which made it incredibly hard to pick a winner!), I loved the detail of the 3D model and ease of navigation around the different elements of the experience - it was a very holistic package. It's been great to see how Steve's ability and finesse have improved over the course of each competition. He's listened to our feedback, and more importantly, taken it on board. We can't wait to see what he creates next."

- Lucas
"A great use of the multitude of features available to users in Studio. Steve's done an awesome job at signposting the different features and functionality of the experience. I really enjoyed the illusion of the space station orbiting the earth."

- Tom
The Last Defender by Jean Vouillon
Tools: Zapworks Studio
Name: Jean Vouillon
Forum handle: Jvouillon
Target: https://forum.zap.works/t/the-last-defender/2004
As the name suggests, Jean's 360 gyro game put users in a battle to save planet earth from destruction. As asteroids shoot past your spaceship, you have to fearlessly blast them out of space before they reach Earth's orbit and bring an end to the human race as we know it.
The wave of attacks, as well as the number of asteroids hit, were nicely shown on a retro display to the left of the screen. Jean also incorporated a 3D model with instructions at the start of the game, giving context and additional information on the task ahead.
What the judges thought...
"I loved the 90's arcade game feel to Jean's experience. The game mechanic alongside his 360 gyro were well balanced, considered and highly addictive!"

- Lucas
"The use of gyro in Jean's experience was accomplished and slick. Using the cockpit as the gyro experience made you feel like you were right in the midst of the action."

- Tom
Creative review
Here's the full creative round-up from Lucas and Tom.
What did you think of the winning experience?
Shoot over to the Zapworks Forum and tell us what you thought of Eero's winning experience as well as Lucas and Tom's honorable mentions.
Enter for the next Zapworks competition
Want to be a Zapworks competition winner like Eero? We'll be announcing the next Zapworks competition shortly, so jump over to the docs site to read-up on Zapworks Studio and the assortment of AR experiences you can create.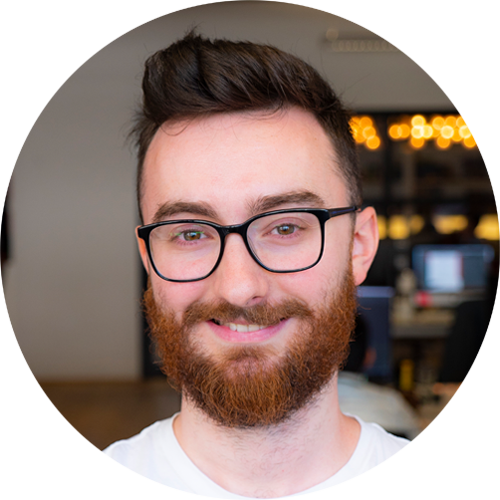 Mark Woulfe


Technical Success Manager, Zapworks