Caspar Thykier, Co-founder & CEO, Zappar
Becoming the No.1 downloaded app in the US, Australia & New Zealand; spiking the share price by 32.9% (adding $7.5bn to their market value); having more DAU's than Tinder (now neck-and-neck with Twitter); with an average session time of 43 mins (versus 22mins for Snapchat); oh, and almost 30m YouTube views of their trailer... and there are still people who aren't sure that AR will take off at a mass consumer level!
Now granted Nintendo have established an iconic brand in Pokemon over decades with millions of loyal followers which helps enormously. But that alone doesn't account for the wildfire success of this release. Time will tell whether it can go the distance but in this moment what we're witnessing are some important lessons for AR that build on what we've seen and empirically proven with our partners over the last 5 years at Zappar.
Content is king. Pokemon have a rich library and heritage of content to draw upon and in this app they've gone long on committing to a global release strategy that puts the use of augmented reality technology at its core. But importantly they've focussed on the end user experience first rather than the technology itself and made it something that works simply and effectively and surprises and delights people in equal measure.
We're experiencing the next wave of mobile. In our mind we're at another inflection point in mobile with AR and VR that changes our relationship with our smartphones as a new creative canvas: not only to stare at but also to look through as a lens on the world around us with AR as Pokemom Go so deftly demonstrates; or as a way to be present into a totally virtual environment with VR. AR is effectively another camera feature, be that for Snapchat or Pokemon Go, opening up new opportunities to engage users that gives the technology relevance in users' everyday lives.
We're disrupting mobile marketing. We're reimagining what marketing and advertising can mean on mobile with new ways to deliver engaging content that goes way beyond the current banners, videos and interstitials. For any of you out there who follow Mary Meekers influential yearly Digital Trends report, you'll know that every year there's still an astonishing gap on the index between the average time spent on mobile versus ad dollars spent (Slide 45 in case you're interested). Augmented Reality opens up new opportunities to serve richer, more immersive and expressive content experiences that take advantage of the full functionality of today's smartphone. As a business AR and VR increasingly need to be seen as ongoing part of your mobile strategy to drive active engagement and deliver ROI rather than an add-on that ticks the mobile innovation box.
So at Zappar we're absolutely delighted that Pokemon Go has captured peoples' imagination in the same way we were with Snapchat's Face Swap feature. These are simple uses of AR that create real world applications that anyone can enjoy and share. They focus on the content and end user experience and work back to the technology.
Clearly what we need to avoid is a slew of 'me too' apps with their own [Insert Brand Name Here] Go proposition now flooding the market that fail to commit to the right content and end user experience and pay off. AR does need careful thought to ensure that it's meeting a clear business and consumer need/ desire. It's no silver bullet for success. But applied properly it can generate real value in terms of increased engagement and sales success in varying sectors from retail, to consumer products, packaging, education, healthcare and events to name a few.
Increasingly the need is for platforms and tools that deliver great bitesize content experiences on mobile for AR and VR. That's why we've developed ZapWorks. The best authoring tool to deliver short form content on mobile featuring AR and VR out of the box. But don't take my word for it, give it a go yourself and enjoy our one-month free trial. With ZapWorks you can put your own models into the world around you to create your own experiences inspired by Pokemon Go. And using our excellent image-based tracking support these 3D models can be made to appear fully anchored in the world, giving users a really natural way of viewing and interacting with your content.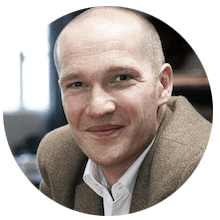 Caspar Thykier


Co-Founder & CEO, Zappar