Max Dawes, Partnerships Director, Zappar
Once upon a time, children and adolescents would dream about their favourite fairy-tale stories, simply using their imagination to bring them to life.
What if our imaginations had a little help? It's now possible for readers to unlock a whole new reality with a zap of their mobile device.
Internationally bestselling author Jodi Picoult and her daughter/co-writer Samantha Von Leer have teamed up as a dynamic duo once again, following the success of earlier novel 'Between the Lines'.
Only this time, they invited Zappar along for the ride. As you can imagine, we relished the possibility of helping them bring their story to life with our augmented reality technology. We put our heads together and added an interactive experience to help readers immerse themselves in the fairy-tale world; bringing the characters quite literally off the page! (See what we did there?)
Packed with humour, romance and witty commentary, the novel also includes twelve full-colour illustrations and black-and-white decorations throughout. Alongside the character animation on the front cover, there's also a photo share feature allowing users to pose with the paper characters from the cover artwork, immersing them into their fairy-tale world.
Off The Page is a stand-alone novel in itself, as well as a wonderful companion to the authors' bestseller 'Between the Lines', making it perfect for users looking for a fairy-tale ending. And who doesn't love a fairy-tale ending? We know we do.
This exciting project marks our third foray into augmenting a novel with Zappar magic and its announcement came just weeks after our partnership with Hollywood legend Carl Reiner and his children's book The Secret Treasure of Tahka Paka.
This has really highlighted the growing trend in the publishing industry and a desire from users to have a more immersive experience.
Augmented reality offers a brilliant and accessible way to add a new dimension to storytelling and we know our technology will help readers fall in love with the fantastic story Jodi and Samantha tell in Off The Page.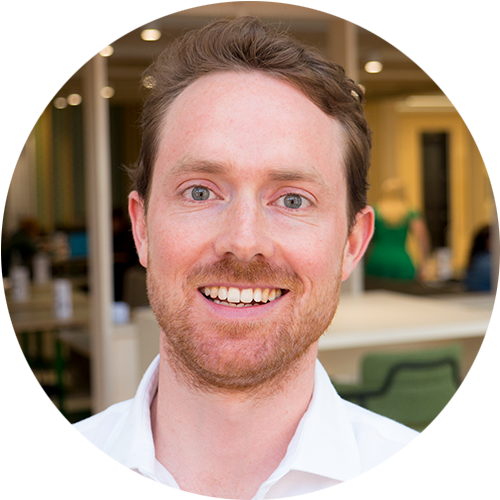 Max Dawes


Managing Director, Zappar