Max Dawes, Partnerships Director, Zappar
If you Wiki it, you'll discover the term 'Digital Native' was coined in 2001 to describe the globe's emerging demographic, which has grown up with technology, and as such doesn't think of it as something to "learn how to use", but rather a necessary part of the day-to-day.
In 2012, USA Today sponsored an online competition for readers to choose the term for the generation following the Millennials, with nominations including iGeneration, Net Gen. In 2013, an Ad Age article about Nickelodeon's target market dubbed the new audience the Post-Millennials. In 2014, there was another competition to name the generation following the Millennials, this time sponsored by Pew Research Centre, with options including Generation i, the Swipe Generation and Tweennials.
…So what, I hear you cry. Well, this continued focus on who the next group is, how generations are not just becoming tech-savvy, but that tech is an assumed part of day-to-day life creates demand that we are able to respond to. Companies like Zappar, making technologies such as augmented reality accessible, are enhancing those everyday experiences, making life easier and allowing the next generation to do more.
We recently teamed up with Moonpig again to create the first ever licensed AR greeting cards, using our technology to add an extra layer of experience to a product. The physical product is still wanted – especially in the form of greeting cards: it just doesn't cut it to say you've emailed a card over. But, we have been able to use our AR technology to add a sharable and gameable element to an "old school" product, bringing it right up to date.
Users can, with a quick download of the Moonpig app, zap their Peppa Pig or Studio Pets by Myrna birthday card to reveal a balloon-popping game, sharable, customisable selfie with a cute puppy or kitten, or pre-created video content.
Bringing the old and new together, the partnership marries technology and tradition, to suit both sender and recipient. Our aim at Zappar is always to add to the user experience and greetings cards are the perfect way to do this.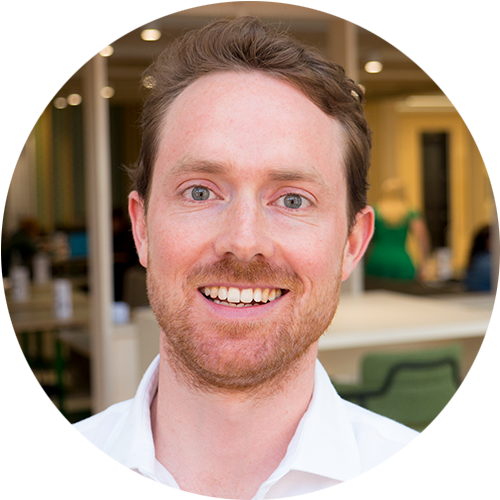 Max Dawes


Managing Director, Zappar