By: Caspar Thykier, CEO, Zappar
Sounds a bit cold doesn't it? That happiness should have a commercial value or a smile cost anything (which it doesn't in case you're wondering). But if there's one thing we've taken away from our pop-up shop to launch our brand new Adventure Suit kids book at Westfield it's that we're in the 'happy business'. Young or old, boy or girl, technical or not at all, the Zappar magic is sure to put smiles on faces.
'Wow', 'That's cool, 'Epic', 'Awesome', 'Woah', 'Congratulations', 'Are there more in the series' and 'That's sick' were the phrases of the weekend (and worthy clarifying that our platform in no way induces vomiting). And what a wonderful thing to have a technology that is so effortless and so instantly connects with people that their reaction is nothing short of sheer joy, surprise and delight. That moment of unlock when Zappar connects the physical world with a digital device right before your eyes starts a positive conversation with people keen to learn, discover and explore more. That's a pretty powerful tool for any brand or business.
Now there are a few "Thank Yous" needed.
Firstly thank you to the whole Zappar Team who all gave up their weekends to manfully manage the stand. You are one and all what makes Zappar special.
Thank you especially to Anna our Lead Designer for coming up with the concept and bringing her enormous talent to create a thing of beauty helped along by our awesome creative and platform teams.
Thanks also to Westfield for letting us put on the event and going above and beyond in supporting the initiative: I can think of no better place to hold an experiential event for a brand given the quality of the facilities and extraordinary footfall which just never stops!
And finally the biggest thank you of all to the thousands of people who stopped for a chat and to pick up a book over the three days. It makes all the time and effort we spend in making a platform that is effortless and content that is meaningful and loved worthwhile. Seeing the happiness it brings only makes us want to do more, better stuff.
And for all of you who asked us to make more books in the series, let's see what we can do…
Keep smiling and carry on.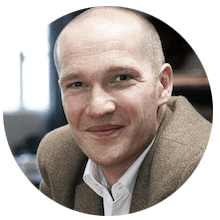 Caspar Thykier


Co-Founder & CEO, Zappar