We've blogged a lot about engaging content, the use of games, photo moments and even the odd celebrity appearance, but "engaging" doesn't have to mean just all fun and games. There's a new generation of fact-finding consumer, who want to interact with informative content but it has to be easy and it has to be instant.
Zappar recently partnered with global packaging leader SIG Combibloc to offer augmented reality packaging solutions to their customers. We asked Ace Fung, Global Product Manager, to share his thoughts on the partnership:
Particularly in FMCG we're seeing brands responding to a more conscientious consumer whether that's about their own health or the wider environment. Partly driven by constant legislation and in part a desire to self-regulate and inform, these brands are increasingly looking for innovative and effective ways to communicate their story; and AR is a real solution to the limited real estate packaging has. Furthermore, the Zappar solution provides operational efficiencies when it comes to running promotions in real-time.
At SIG Combibloc we are constantly looking to push the boundaries in the world of food and beverage packaging. Our partnership with Zappar means we are able to offer the next level of innovation to the brands we work with.
We came to Zappar already understanding the benefits augmented reality could offer SIG Combibloc – the ability to open up a whole new dimension between product, content and customer information. We fully understood that the more interactive and engaging the content was, the more likely it would sit positively in consumers' minds.
Scalability was a key factor when choosing the right AR partner and it was Zappar's platform that provided most robust and scalable technology able to deliver an engaging digital experience across all of the customers we work with.
We kicked-off our zappable cartons in Brazil at the Fispal Tradeshow 2015 with Massfar – a Brazilian Zappar Authorised Partner. We've since expanded to customers Marajoara and Sabe who are using zapcodes for sweetened condensed milk and lactose free milk.
Showcasing some of the many tailored experiences on offer, Marajoara uses Zappar's AR content to deliver a video that shows the user how to prepare a dessert using the product – its chocolate milk carton packs also have an environmental quiz which informs consumers about responsible recycling. Similarly, fans of Sabe can scan the zapcode to receive information on their mobiles to find out how lactose-free milk is produced and access recipe suggestions.
Combining Zappar's AR expertise with our pioneering packaging made an excellent partnership, with the 'smart packaging' offering a great solution for an evolving consumer. Giving consumers more, keeping them up-to-date and informed really does come in one neat little package!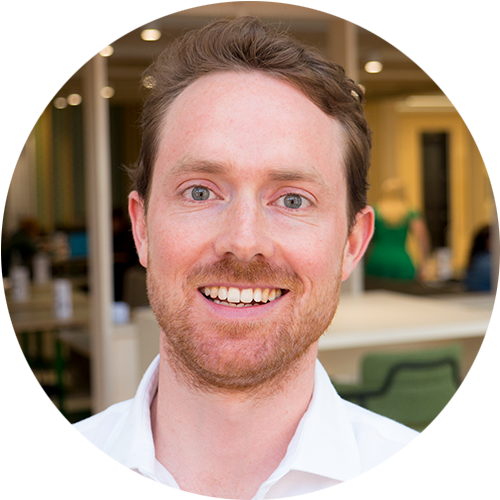 Max Dawes


Managing Director, Zappar