Starting out as an AR freelancer can often mean wearing multiple hats when creating, producing and selling your AR services. Not only can this seem intimidating, but it also requires a basic understanding of the entire process of creating AR from start to finish.
With AR being such a cross-functional discipline, working collaboratively on AR projects can be a highly effective way to combine skill sets and deliver on a project you weren't capable of achieving as a solo creator, producer or marketer. This is something we encourage all ZapWork users to do by networking and reaching out to fellow Zapworks users on the Forum.
In this post, we join Len Van Der Westhuizen and Johan Walters who combined forces to collaborate on an AR campaign for the Interactive Advertising Bureau (IAB), and their annual Digital Summit in South Africa. We talked about how working collaboratively can be a highly effective way of acquiring new business but also the challenges faced when working across continents and more specifically, how they overcame them.
Len and Johan's 'Smart Badge' experience for the IAB's Digital Summit
Music credit:
Pop Rock [Instrumental] – by Matheus T (CC BY 3.0)
Combining AR skill sets
Len and Johan explain how they met and why combining skill sets worked so well.
Dave: Hey Len, hey Johan! So how did this collaboration come about? How did you meet?
Johan: Len and I met after he won the Zapworks Halloween competition. I saw his winning experience and thought he'd be a great person to collaborate with. We first met in person at the Zapbox launch event at the Two Oceans Aquarium in Cape Town, South Africa.
Len and I were introduced by a mutual friend at the event and the very next day we connected on LinkedIn and scheduled to meet and talk about opportunities to collaborate. We started by discussing a few key projects that were already in the pipeline.
"...through removing these key friction points in 2017, we saw over 55% increase in overall engagement in comparison to 2016."
Len: As Johan mentioned, the Zapworks competition played a big part in us joining forces - it's an awesome means to give exposure to artists and developers. I'm not usually one to enter competitions, I think Chris (Zapworks Product Manager) may have twisted my arm a bit!
I remember we had already been communicating on and off by then as I shared some of the projects I did using Zapworks with him but the competition certainly helped.

Dave: How long have you both been using Zapworks? What's your experience been like so far?
Johan: I actually started using Layar about 5 years ago, before they were acquired by Blippar. When Blippar acquired Layar a couple of years back, I starting using their front-end platform to do simple print AR campaigns. I soon realized I needed to do more custom executions, which required doing backend development/coding. Zapworks Studio was the logical choice as it "demystified" a lot of the coding requirements and the online tutorials were great to learn the basics.
I felt that I just needed to get a better understanding, as my coding/development skills are limited coming from a marketing background. I thought that I at least needed some exposure to the coding side of things for when I work with AR developers, so I could better communicate my concepts and ideas.
Len: I actually discovered Zapworks more recently, in 2016 after I backed Zapbox on Kickstarter. I explored Zappar's website and realized that I should really look into Zapworks as it could be a great addition to what I could offer to clients, which at that point was mostly around traditional print, or 3D renders. The rest, as they say, is history.
Zapworks was the first true AR tool that I've used. I already started playing around with Unity, and I've been using Blender for ten years, apart from the usual graphic design apps of course. My experience with Zapworks has certainly been positive, it's a very versatile platform! To tie in with what Johan said, one does not necessarily need to have hardcore coding knowledge to start creating awesome experiences.
As a creator, I'd say having some 3D knowledge beforehand is definitely a huge plus, especially in regards to working with 6DOF (6 degrees of freedom) within Zapworks itself and for building custom 3D assets when designing experiences. But not a necessity.
"I always aim to tell a "story". Beginning (opening scene with a wow factor), middle (the main scene and UI) and the end (what the user can do, like interact with the UI to read info, watch videos, click on links, or take selfies to share for instance)."
Dave: How did your collective skill sets and experiences using the tools make this collaboration a good fit?
Johan: I think because of my digital marketing and post-production background and Len's graphic design and 3D skills we had a really nice combined skill set. When I got into AR five years ago, it was the perfect way to combine digital and mobile marketing with new media experiences (Video / Audio / UX etc).
Len: I come from a strong graphic design for print and 3D background which I've been working in for 17 years. I think my creative skill set, alongside Johan's marketing background and five years of experience working in AR on an agency level, was a winning combination.
Using AR to add value to the IAB's Digital Summit event
In this section, Len and Johan go into more detail about working on their first collaborative campaign together for the IAB's 2018 Digital Summit.
Dave: Tell me about the first campaign you worked on together. What was your workflow like, how did you manage the project collaboratively?
Johan: So our first foray into collaborative AR was a campaign with IAB (Interactive Advertising Bureau). I have a long-standing relationship with the IAB and have been their AR Partner for the last three years - doing on-site activations for the Digital Summit. Previous activations took the form of "AR Story Walls" where we've activated large-scale designs. This year has been a collaboration between the IAB & the production company, 360 Degrees.
Dave: What were the IAB's goals for the campaign? What were they looking to achieve from AR? How did you ensure you hit these goals?
Johan: For the IAB, augmented reality was a value-add for potential sponsors. The key objective was a combination of a "hook" for potential sponsors and to offer key sponsors a new and innovative way to gain exposure at the event through delegate engagement.
The key question from the client was really - "how long can we keep the delegates engaged for?" as a way of driving additional brand awareness for the sponsors. This KPI shaped the way we developed and built the experience.
Building the AR experience
Len and Johan detail the creative process and how they achieved the end result.

Dave: How did you kick off the project? Can you describe the creative process?
Johan: Len and I met to talk through initial ideas before I had to go to Singapore for work. During my time in Singapore, the campaign concept was confirmed as an interactive delegate badge. Afterward, we had regular conversations over email and WhatsApp to define the UX, scenes, design requirements, look and feel with the aim of hitting the clients' engagement goals.
Len: Johan gave me full creative freedom to put the experience together in the way I felt worked best. At the same time, he was very concise in his brief with the ideas he had in mind, using billboards to show the main content and sponsors, and having the skyline in the background, which was part of the IAB's Digital Summit artwork.
Creating the 'skyline' assets in Blender, and also a render preview of what it would look like on top of the printed badge/tracking image.
It was very important for the experience to tie in strongly with the IAB's look and feel. The idea was also to keep it as simple and clear as possible, so as not to over-complicate the UX which would ultimately help engage and immerse delegates.
I did no storyboarding, per se, as the concept was fairly straightforward. Apart from my initial sketches and notes while we had a Skype meeting, the first thing I did was to prep, create and pull in the main assets to make sure that they all worked well together.
After that, I started planning and building the initial structure of the experience. As parts of the brief were not a 100% confirmed at that stage I built "placeholders" which made it easier to remove or add elements at a later stage. All and all it came together quite organically.
Showing the billboard assets from within Blender, which shows the baked textures of the billboard, and also the baked textures of the shadows cast onto the ground and the front face of the billboard. The shadows were separated from the white background onto transparent backgrounds and imported separately into Zapworks Studio.

During the whole process, I would send Johan screenshots and video recordings and/or ideas to which he would contribute as well. I like creating a "wow factor" in my experiences, and I often find that in using and mimicking light creates an excellent effect.
Johan liked the light beams effect that I used in another project, so I took that idea and built upon it for the opening sequence.
Screenshot from inside Zapworks Studio showing the spotlights.

I then tried to mimic the "dynamic lights" of the spotlights shining onto the main scene's three billboards by using a combination of baked textures and transparencies using multiple planes, blended together by changing the opacity range on a timeline. It gave the subtle effect of flickering spotlights shining onto the billboards.
Finally, I added music to the project. I find that audio is also very important in pulling the entire experience together. In fact, I often build my ideas and animations on top of music that I've pre-selected and edited, which I feel could work well for that particular experience.
I always aim to tell a "story". Beginning (opening scene with a wow factor), middle (the main scene and UI) and the end (what the user can do, like interact with the UI to read info, watch videos, click on links, or take selfies to share for instance).

Early WhatsApp recording showing the spotlights in action.
Tips for working collaboratively on AR projects
Len and Johan give practical advice for working collaboratively across different continents.
Dave: How did you convey ideas and share different iterations of the project?
Johan: With me being in Singapore for the majority of the project and Len in Cape Town, we used a combination of email, Google Hangouts, and WhatsApp and used a Shared Google Drive folder to drop assets like videos, logos and .ZPPs etc. These were all vital for communicating ideas and logging progress throughout the project.
Len would also send short video previews over WhatsApp, which is a really simple but effective way for sharing early concepts. For more substantial updates to the project, Len would create previews on a "preview zapcode" which I just added to the marker.
Towards the end, he would share the actual Studio code via the shared Google Drive and I would import the Studio project into our Pro account and hit publish. For client approvals, we would do a video screen recording/demo and share the video file with the client.
"In my experience when the pressure cooker of deadlines looms and things get tense, pleasantries sometime fly right out the window, so a mutual respect is very important."
Dave: What challenges did you face working remotely and how did you overcome them?
Johan: Different time zones and locations were definitely a challenge but we made it work.
Being six hours ahead of Len in Cape Town made it possible for me to prep information on the project before he came online. Using the plethora of digital communication tools available to us helped a lot too.

There were also some last minute changes (two days before the event!) that required an update to the AR experience. Luckily Len coded the Studio project in a modular way, which meant it was easier to "de-activate" certain components of the experience without impacting the overall project too much. We were able to publish the updated version same day.
Len: As Johan mentioned I planned for changes because he warned me beforehand, which was great. It's something I learned the hard way on previous projects as well. Best to not get assets too locked in via the Controllers.

My challenges were maybe more on the technical side of things, little issues that pop up every now and then. In this case like prepping the supplied Billboard model and its textures for baking, which the original creator obviously never intended to do. But it wasn't a big problem. It's definitely something to keep in mind though with regards to time spent in preparing good looking assets.
Dave: Thinking about these challenges, what advice would you give to other Zapworks users wanting to collaborate on projects?
Johan: Collaboration is key. Find people that have strengths and skills that can complement yours and vice versa. Also, Len and I have proven that collaboration in a digital age is possible and effective - we've completed projects across time zones and continents.
Len: These days, sometimes all you need is a good internet connection! That being said, as with face-to-face communication it's always good to have a clear understanding of each person's needs on a project, and what is expected of you.
I would advise other Zapworks users to get their name out there (Zapworks Competitions are a great start!), and meet people with complementary strengths with whom they can partner, as Johan says.
Through networking, I feel it's not about the number of people you know, but building up good working relationships with both the client and project partners. In my experience when the pressure cooker of deadlines looms and things get tense, pleasantries sometime fly right out the window, so a mutual respect is very important.
"The client LOVED the experience and we were happy with the results. We achieved over three hours of total engagement time over the course of the one-day event."
Best practices for using AR at events
Len and Johan detail some best practices as well as UI/UX considerations for using AR to drive engagement at events.
Dave: How did you manage to create a controlled environment during the event? How did you think about the user experience?

Johan: Having done this for the 4th year, we've discovered some best practices for using AR at events: the more controlled the environment was, the better the user engagement. We looked at when and where the delegates would be most receptive to experience the AR, would they download the app, is there good enough free Wi-Fi, is there enough on-site awareness of the AR?
We've established a few best practices:
Invest in a team of Brand Ambassadors that will engage the delegates in a positive way.
Equip them with iPads with the AR app already installed.
Pre-load data to ensure the best UX and not rely on sometimes unstable venue WiFi.
Work the AR awareness into the on-site AV display, the MC's script.
By removing these obvious obstacles, we've ensured better user engagement at events.

Dave: I suppose they are only obvious when you know they exist! What results have you seen from removing these obstacles? Has there been an uptick in engagement?
Johan: Definitely, through removing these key friction points in 2017, we saw over 55% increase in overall engagement in comparison to 2016. When you reduce those barriers to entry and make the experience as easy and frictionless as possible, you'll definitely see an improvement in the way consumers interact and engage with the AR.
It's also important to make small tweaks and improvements to your AR experience after real-world testing - this is a key part of the process.
"I soon realised I needed to do more custom executions, which required doing backend development/coding. Zapworks Studio was the logical choice as it "demystified" a lot of the coding requirements and the online tutorials were great to learn the basics."
Dave: How about you Len? Were there any UI/UX considerations for the experience?
Len: I often find that users, especially if they are new to AR, fiddle with how they hold the phone. Or are very unsure of what to do and expect.
They often don't understand that the experience is in fact tracked to the print and that one can move the phone dynamically. If an experience has an intro, the opening scene is often missed by the user while they fiddle or try to work out how to hold the phone.
To try and get around this I generally create an opening "press to continue" message, which includes simple instructions on how to hold the phone before the experience starts.
I always aim to keep the overall UI as clean and simple as possible, and sometimes add a small instruction somewhere within the experience, letting the new user know that elements are interactive.
Creating AR experiences that deliver value
Did Len and Johan deliver on the brief? Find out below.
Dave: Let's talk about the end result. Did the project meet the client's goals? How did you follow up with the client after the campaign was over?
Johan: The client LOVED the experience and we were happy with the results. We achieved over three hours of total engagement time over the course of the one-day event which we were really pleased with given we only had time during registration and the breaks that followed to capture people.
Here's some feedback we got from Josephine Buys, CEO of IAB South Africa:
"The AR solution offers an elegant, digital execution to showcase our sponsors without cluttering the venue with pop-up banners, perfectly apt for Africa's premier digital event. The NMPi team offered a host of cutting-edge options, and they managed to create another highly engaging delegate experience within our budget."

- Josephine Buys, CEO of IAB South Africa
In terms of follow up with the client, we gave the IAB a post-campaign report with all the key metrics and learnings from this year's event.

Dave: Now that the project's over - have you got any other work in the pipeline?
Johan: We've actually just finished an AR Activation for a prominent QSR (Quick Service Restaurant) brand using AR T-shirts which was super fun. Our next project, due now in May, is an interactive print publication.
Len: Most definitely! As Johan mentioned we worked on another project and the print book is also still in progress.
Conclusion
As Len and Johan have shown, working collaboratively on AR projects can be a great way of combining skill sets to build better, more engaging AR experiences (even when working in different time zones).
Through the use of real-world testing and applied learning, they've shown how KPIs and client goals can be hit by considering the three C's and making incremental improvements to the final experience by taking advantage of the instant publishing capabilities of Zapworks Studio.
Zapworks users should be looking at how they can combine creative, planning and marketing skill sets to build the AR experiences of the future.
---
Where to find Len and Johan
About Johan
Johan Walters is an AR Producer and Digital Marketer. He has over 18 years in the digital marketing space and is part of NMPi Digital Marketing Agency.
About Len
Len is a Designer and the owner of The Burping Turtle, a new Graphic Design studio based in South Africa. Len has 17 years of Graphic Design experience for print and has been breaking into the exciting world of Augmented Reality.
Email: len@theBT.co.za
Twitter: (@BurpingTurtle)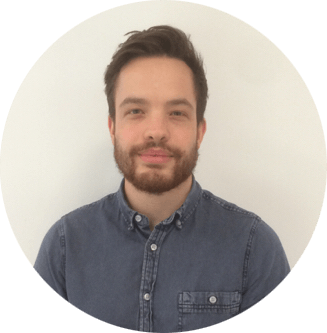 Dave Mather


Head of Marketing, Zappar