As a facilitating technology, AR complements your learning and development program, working alongside your tried-and-tested methods, guiding your workforce towards new skills and new roles. At Zappar, we believe that AR is being used to engage and inform learners for the better, and we want to give you the tools to fully integrate AR into your existing learning and development program.

Over the last twenty years, the world of corporate training and development has seen a pronounced shift away from purely instructor-led sessions towards a flexible, more technological, learning focus. The one-size-fits-all, one-directional approach has mellowed and retreated with time, as businesses have found that flexible learning can be more beneficial.

Why is AR the best solution for learners?

We commissioned 'Layered' a neuroscience study with Mindshare, a media agency, and NeuroInsight, leaders in their field. We found that when compared with traditional video and online experiences, AR caused a drastic spike in retention, emotional, and memory encoding in user's brains.

'Layered' by Mindshare. NeuroInsight and Zappar

The team studied a nationally representative sample of 150 consumers in a first-of-its-kind research project that compared the brain's subconscious reactions to stimulus between AR and other applications. The conclusion showed that AR shows active learning by doing.

AR activities almost doubled visual attention, with a 75% increase in memory encoding. In an L&D setting, this means sessions utilising AR can potentially be 70% more effective in allowing participants to retain information, and then utilise these skills in their job. It also suggests less retraining will be required at a later date.

Download our guide to find out more >>

How to use AR to improve your learning program

1. Learner-centric & personalised training

AR enables you to create a program that can be tailored to fit the needs of individuals in a simple and cost-effective way. By giving users interactive AR learning materials, you can create branching scenarios where learners can 'choose their own journey', for example, informative hotspots, that allow them to guide their own learning path and test themselves in their own time.

2. Remote access & engagement

The unprecedented events surrounding the Covid-19 outbreak this year have highlighted the necessity to be able to adapt to remote working and learning. AR allows your workforce to access and engage with different materials from a distance and the flexibility of our publishing platform allows you to update messages and experiences to fit with changing guidelines.

Download our guide to find out more >>
How AR can help you achieve your objectives

We are entering a new frontier where emerging technologies will continue to evolve the sector for the better.

While it may be possible to make the grandest, most realistic program, it is the impact that is the most important. If it fails in its objectives, it means nothing.

With that in mind, here are a few objectives for L&D professionals to consider:

1. Reduce Costs & time to competency
2. Provable Return on Investment (ROI)
3. Deliver real-time data & actionable analytics
4. Predict workforce trends

All of these objectives can be achieved using AR, as it is an efficient straight forward method that can provide actionable, usable data that can improve processes over time. Data is vital -- but at times, it is difficult to mine and present coherently. AR platforms, including Zapworks, collect relevant information that can be used to understand a plethora of facts about a program.


Delivering your AR program

When it comes to the delivery method of your L&D program there are two routes you can take, each with its own advantages. App delivery, content scanned and served through a chosen application, or web delivery (WebAR) content that can be scanned via a code and served through the mobile web browser. When deciding which method is right for you, you need to consider how you plan to get your training materials into your users' hands and the environment they will be in.

App delivery

AR can be activated via an app downloaded onto the phones of your workforce, simple and recognisable in the age of the smartphone. Using an app to deliver your content gives you a stable platform that uses the phone's hardware effectively giving more power and therefore increasing the scope and stability of your experiences.

The Zappar App
Integrate AR into your existing app
Custom apps

Web-based experiences (WebAR)

WebAR is an exciting technological advancement which reduces friction and widens the potential audience for your AR content.

WebAR allows mobile devices to access AR content online, without downloading an app. This significantly lowers the barrier to entry on your materials, making it easier for anyone to experience immersive content.

Download our guide to find out more >>
Getting Started with Zapworks

Want to get started making your own experiences? In our L&D guide we have put together some helpful resources and example use cases to take you through the main AR functionalities we have found to be the most commonly used within successful AR-enabled learning and development programs.
Image Tracking
World Tracking
Hotspots
360 Video
Exploded View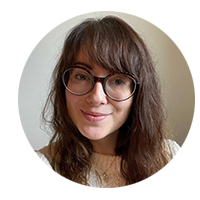 Grace Vassallo


Senior Marketing Manager, Zappar