"If brands already have an app with a substantial user base, thinking about how this can be used as a gateway to AR experiences is an excellent start"
This is a quote from the Layered report, released last month by Mindshare Futures, the innovation team at Mindshare UK. In this short-form post, I'm going to go deeper into that thinking and explore the advantages of embedding AR into a brand's own app.
Selecting the connection point
All good AR experiences start with either opening an existing app on your device or a download of an app from your app store followed by opening the app to experience the content. This is a fact. There is interesting work being done on web-AR but, for now at least, it lacks stability, robustness, breadth of functionality or adequate cross-platform/device support.

As a brand owner, you have a few choices as to which app you select as your connection point.
An existing third party app
Shazam and Snap are the two best examples here. These are apps with huge and active audiences that can act as a "connection partner" with the user interacting via this third-party app (to scan Shazam codes/ Snap codes) [full disclosure: we have a global partnership with Shazam and love them like family].
"AR browser" apps
Such as our own Zappar app or Blippar's app, for example. The Zappar app exists on the app stores for anyone to download and brands can use it to serve their content. We don't position it as an audience or a media channel given it caters for such a broad church of users and is wholly dependent on the campaigns that are out in the wild. We don't charge a fee for this reason but it's a cost-effective option and used by both our ZapWorks community and other big global brands (like Warner Bros. for example). The app download is small (6mb) and users get straight to the content having scanned a zapcode.
Standalone apps
This'll be a familiar option to anyone who uses Vuforia + Unity. A standalone app with the sole purpose of serving AR content. This is certainly an option if you're committing to a long-term AR strategy and are looking to build an audience over time vs a one-off campaign.
Or if you want an entirely branded experience for your audience. It offers ultimate flexibility but you also need to consider the dedicated time and investment (both in content, support, updates and marketing for the app) that come with that commitment given you're building an audience from scratch for the app.
You also need to ask yourself if your brand can really command that space in people's lives and real estate on their device home screen. I was keen for this blog not to turn into a sales pitch and to highlight all available options (including non-Zappar ones) but I should mention that with Zappar standalone apps we have the ability to cloud-serve the content rather than it all being baked into the app – this allows for instant publishing of content with no need for an app update (and none of those pesky Unity behaviours to unravel with updates).
Embedding into an existing app
Right, onto the focus for this blog… adding AR to your own app. Let's dissect this.
AR = Acquisition & Retention
Three of the objectives we hear time and again from our partners is that they want to drive acquisition (downloads) and retention (usage) of their app to drive revenue (through direct sale, coupons, loyalty etc.).
By adding AR functionality they give people a further reason to download their app. There is a value exchange – download our app to get X, Y or Z. Take Asda (a leading UK grocery chain owned by Walmart) for example. Their app is focussed on m-commerce and AR gave them a softer reason to get people to download. In their case, the call to action was part of a seasonal campaign "download the Asda app and scan here to meet the Easter Bunny". Turns out that was a compelling message and their app reached the Top 100 in the App Store for the first time.
This formula has been successfully used by a whole host of retailers around the world, from Dia in Spain ("pose for a photo with the Minions and win a holiday"), to Tillys in the US ("complete a scavenger hunt and unlock a coupon").
This value exchange can be based around utility also such as "download our app to see this product in your home" or "visualize your purchase data in interactive 3D".
That's the A (acquisition) taken care of, now onto the R (retention).
Circling back to Tillys, these guys have done a great job of harnessing the power of AR in their app to drive retention. They are thinking about an annual calendar of content and giving their audience reasons to come back and continue interacting.
"The promotion drove "tens of thousands" of entrants to stores, who yielded an 80% coupon redemption rate, 99.6% opt-in for push and location tracking via the app, and a 23% hike in app downloads during the event"

- Jon Kubo, chief digital officer, Tillys
7-11 are setting best practice with their Deadpool 2 promotion which was recently live in 10,000 stores in the US and Canada and featured in their 7Rewards app. They drip released content over the course of a 9 week campaign period encouraging shoppers to come back to store again and again to unlock new content and earn points.
The ability to earn points meant they were delivering not only digital delight but also a tangible benefit in points that could be redeemed on future purchase. Another effective part of 7-11's implementation is the use of an "onboarding experience" that explains to app users what they can do with the AR functionality.
"55 million customers visit us every day...40% of them are millenials...so we have a strong base of customers who are looking for these kind of (AR) experiences to engage with us, get educated about our products, get inspired...so now we've created a 'platform' we're going to look to do more stuff, create (in-app) gamification, engage them with...sports, maybe more movies."

- Gurmeet Singh, CDO and CIO, 7-Eleven
Embedding AR in your app is just the beginning
Deciding that your own app is the best connection point is only the beginning of a process. The real work starts when thinking about what content to serve your audience with. That process starts by setting your objectives and asking the right questions at the very start of your AR project.
Lightning round – key insights
Embedding AR in your app can boost downloads and usage
To do this you need a compelling initial value exchange and a calendar of content
This can be either entertainment or utility based (but we'd strongly recommend both)
Make sure you clearly sign-post the AR functionality in your app UX/UI (we recommend it featuring on the home screen or at least prominently in the menu).
Sign-post with other media also (drive awareness of this new functionality through your other owned media, both physical and digital)
Think about an onboarding experience that doesn't require a trigger (i.e. something users can try without needing to scan something)
Set objectives and KPIs (these will vary based on the needs of your business)
I've tried to distill our thinking on this matter to under 1,000 words however there is, of course, tons more to it. If you have any questions or want to discuss this further, you can reach me on LinkedIn or via the contact form.
---
Max is Zappar's Partnerships & Marketing Director and has been on the team for over 6 years. He's a regular keynote speaker and panelist and is often featured as an AR expert for broadcast news. You can see him in action on CNBC and Sky News.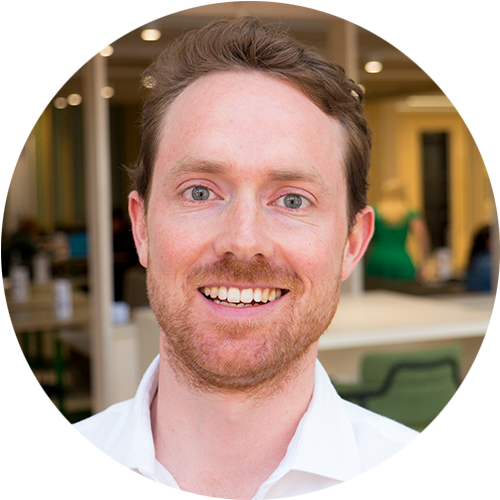 Max Dawes


Managing Director, Zappar