If a photo tells a thousand words then a video tells a whole lot more. We hope you enjoy the video below which is a snapshot of some of the many AR, VR & MR activations that we're so proud to have been involved in during 2017.
A huge thank you to our fantastic partners and clients, our amazing and ever expanding ZapWorks community, everyone who's purchased a ZapBox and of course the wonderful teams at Zappar offices around the world.
But that's not all...we also have a festive gift for you…
Free GlossARy
With every day the world gets a little more digital. And with that digitization comes a whole new language and set of terminology to grasp whilst also trying to piece together how these new terms and technologies fit together and impact our lives and businesses.
Given we live and breathe this stuff we thought it might be helpful to give a guide to what it all means. So here's a glossary of terms and overview of various platforms, tools and products on the market as a guide to the crazy world of AR, MR, VR and more...

Happy holidays from all at Zappar!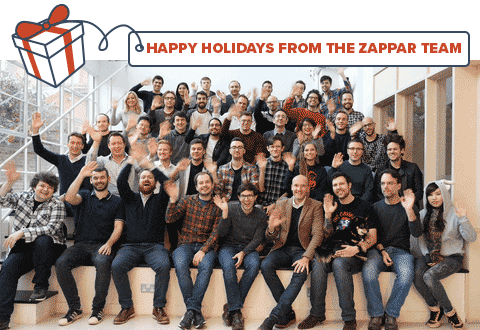 p.s. There is also a "Director's Cut" of our end of year video that includes an intro in the form of a tribute to one of our favourite Netflix shows…